Rack-Narrow Blank (Customizable)- HDPE Plastic- Center Shelf Placement
$9.95
Use: You can custom drill or machine whatever hole pattern you need. Works great for small sockets, drill bit ends, etc.
Included In System Purchase: Not included in system purchase. Can be chosen with $200.00 accessory option.
Placement on System: This accessory was designed for use on the center section height adjustable shelves. This works well to fill in the empty space in front of the Hansen Socket trays to utilize the additional depth of the center shelves.
Specs: This blank is 9″ wide by 0.7″ deep. It comes with a 1/2″ thick piece of HDPE for you to drill for any small tools to sit in front of your standard socket holders.
Physical Benefits:  This holder style allows the tool to be slipped into place from a horizontal motion with only a slight vertical motion to seat the tool in the holder. This single motion is allowed due to the open Shadow Staging System access to tools. This combination of devices reduces physical motion for tool selection and return. This is all aided by the constant visual cues for tool location both for selecting and returning tools.
Made in the USA.
All Shadow accessories are designed for versatility. Please feel free to send us a note to let us know your unique use so we can let our customers know of your great idea!
ALL PRODUCT, PRODUCT SPECIFICATIONS AND DATA ARE SUBJECT TO CHANGE WITHOUT NOTICE TO IMPROVE RELIABILITY, FUNCTION OR DESIGN OR OTHERWISE. Tools are not included.
Description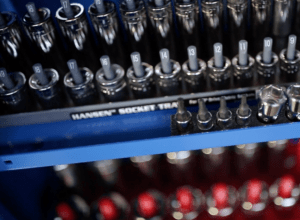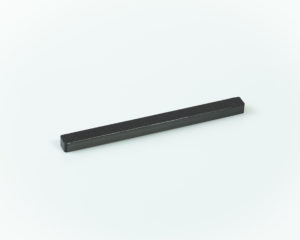 Only logged in customers who have purchased this product may leave a review.