Magnetic Sheet 5.25″ x 24.5″ – Lodesol Brand
$39.95
This magnetic pad is well protected on both sides. It has a handle when it folds for easy carrying. They stick to any surface on Shadow for storage or use, so it is a great all purpose tool while you work. Holds nuts really well so you won't lose them!
This size (24.5″ Long) fits perfectly on a center shelf. Image Shows both the 5.25″ by 24.5″ and the 5.25″ by 18.75″
Made in the USA. Lodersol company product.
ALL PRODUCT, PRODUCT SPECIFICATIONS AND DATA ARE SUBJECT TO CHANGE WITHOUT NOTICE TO IMPROVE RELIABILITY, FUNCTION OR DESIGN OR OTHERWISE. Tools are not included.
Description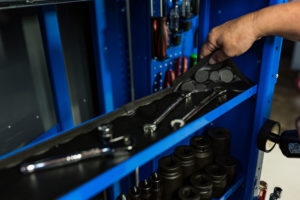 Only logged in customers who have purchased this product may leave a review.