Shadow Security Camera- Magnetic
Do you want total tool inventory control?  This camera is a great solution. Wireless video cameras with audio can send an image right to your cell phone when they sense motion. You can then talk with your buddy to say "Yes" or "No" to borrowing a tool. This particular model in the picture is magnetic so it can change locations at anytime and change the viewing area you are wanting to control.
Adding a security camera provides the best security for your tools in the industry.
The Shadow Tool Company does not sell these tool inventory control security cameras. There are many options on the market to choose from based upon your personal preference.
Please note: Many of the camera systems require monthly fees for capturing and recording security videos. Include this cost when you shop as some give free monitoring for only one year.
Description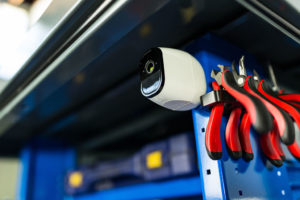 Only logged in customers who have purchased this product may leave a review.