Holder- Cell Phone- Magnetic- Mob Armor Brand
$44.95
Use: Can be used on any metal surface to hold your cell phone. Great hold and thick protective rubber coating make this holder ideal for moving around with hassle-free ease. Move it from Shadow to the under side of a car or plane (OK, not realistic but you get the idea) and then back to Shadow.
Included with System: Not included with system purchase. Can be included in $200.00 accessory options.
Specs: With a 1.5″ base it fits in many places. It comes with two sticky-backed metal discs to mount to your cell phone backs. The swivel works great and the protected magnet base allows for worry-free use on Shadow or work project.
Made by Mob Armor.
Description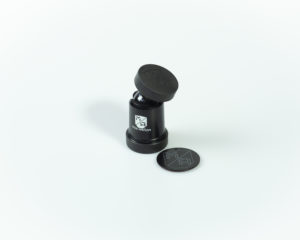 Only logged in customers who have purchased this product may leave a review.